Health :: The Planet Friendly Diet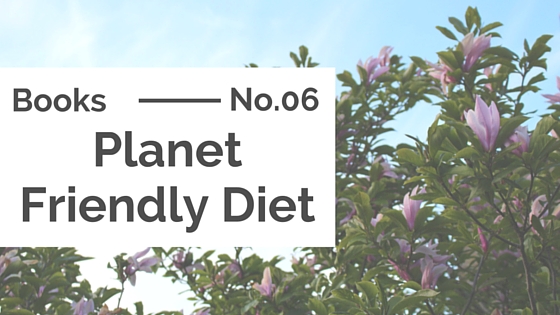 *This is a sponsored post. All content and opinions are my own, but I was given a copy of this book to review.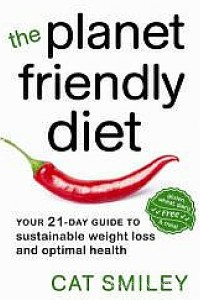 With the start of the new year, everyone's rushing around making resolutions (myself included), and so I was so happy when I went to the mailbox and found this beauty in there.
I'm going to preface this review to say that while I stuck with the recipes, I wasn't in this to lose weight, so I didn't cut out all meat. Typically, the meals that had no meat in them, I substituted with chicken. And I also didn't follow the portion sizes 100% either. So I can't attest to whether I "lost" any weight on this as a diet. This review will be about the book layout, the recipes themselves, and how easy I thought it would be to follow. If you want to use it as a diet, of course, Cat Smiley recommends exercise as well!
The Planet Friendly Diet is a 21 day diet that is meat, dairy, and gluten free, and will help you kick-start the healthier you that you've wanted to be. Cat Smiley, the author of the book, is based out of Whistler, BC (woo go Canucks!). Her bootcamp sounds rather intense, and from the looks of it, definitely works!
The thing that drew me to this book was the layout. She gives you a weekly shopping list, what to prep when you get home from the grocery store, and then just follow her daily recipes. The beginning of the book is about her, some kitchen 101 tips, some basic recipes for salsa and how to cook rice, etc. These are just handy to have around, and be able to whip up over the weekend to have for the full week.
The recipes in the book are for dinner and the quantities are based on one person. Since I was making this for Andrew as well, I just doubled everything. After each night's recipe, there's a fillable page for you to make notes about your progress. For lunches and breakfast, she follows the smoothie trend. Smoothies for breakfast and lunch, and of course water, water and more water! The water is something that I'm working on increasing, but it's intense to drink 1L of water before intaking anything in your day!
The recipes are colourful, flavourful, and Andrew (while skeptical) thoroughly enjoyed them. I would definitely use this book just for the recipes over and over again. Sometimes, when you get stuck in a rut, it's nice to have a change of pace. Smiley uses a lot of different influences from the Asian cultures, and so that means a lot of spices and flavours. Delicious!
Some of my favourite recipes and tips are:
I now only use chicken broth to saute veggies, instead of oils. It adds such a great flavour to them, and it's nice that it's not so oily.
Colorful Curry. The flavour of this one is amazing!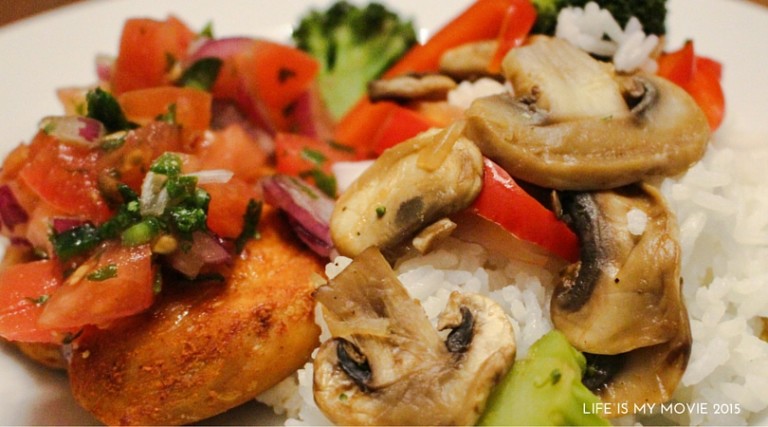 Her salsa! A little chunkier than I like, but definitely delicious and so easy to make. And I really like putting salsa on chicken now.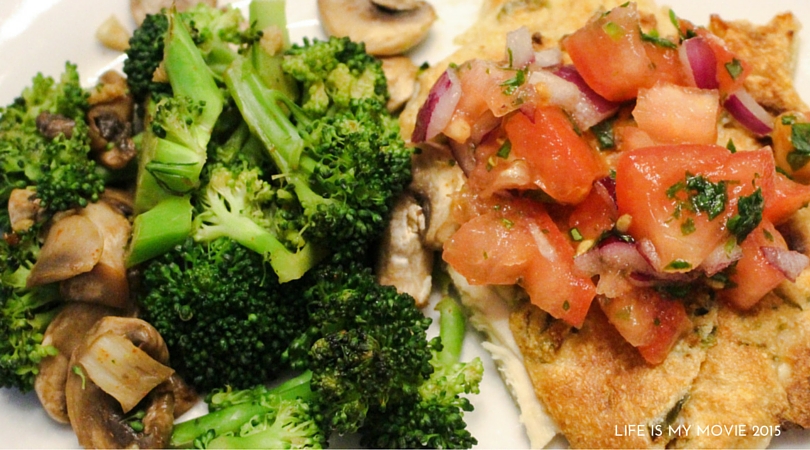 Overall, this is a great book for anyone who is just starting out cooking and want healthy recipes without breaking the bank. I'll also note that some of her fish recipes (ahi tuna steak) I didn't do just because of the cost! Food prices have gone up here in Toronto, and I do tend to shop the sales. Perhaps in the summer if prices go down, I'll do the recipe properly. I definitely would recommend this book for someone who is interested in trying to cut out something (meat, dairy, or gluten) from their diet as these are still so tasty!
Would you add the Planet Friendly diet to your shopping list?


---
---