Welcome to Life Is My Movie, the place where I write a little bit about everything: my life, self care, and my spiritual journey.
This blog originally started off as a daily catch-all for the drama in my life, and oh! how it's grown from that! Over the past 9 years of writing in this space I can see how I've grown as a person, and how life has changed and moved me along. It's a pretty cool way to document life stories.
What about me?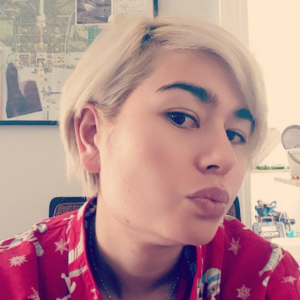 I'm currently about to head out on maternity leave, which is crazy! I just had my first child in May, and that has been a roller coaster of a ride.
Before mat leave, I worked full time in the engineering industry, where I do administration and marketing. Once I get home, I make time for this little space, as well as helping Andrew with his business. Busy bee! But I love it. I originally went into the Agricultural field, specialising in horses. I still ride every week, but it's more a hobby now, and not a job (which makes me love it more). After falling into my current job, I went back to school for Marketing/Business so that I could have the piece of paper to say I can do my job.
Sometimes, it gets a little crazy, but I love it! I try to document as much of it as I can, but sometimes you have to just sit back and enjoy life. Try not to get sucked too much into the technology we take every where.
Join me on my journey, the ups and downs of my life.
Reach me @:
Facebook: http://www.facebook.com/jasmine.brinkli
Twitter: http://twitter.com/JasmineFlower1
Tumblr: http://jasmine-flower1.tumblr.com/
Email: jasmine.brinkli@gmail.com
Or shoot me some old-fashioned snail mail at:
Jasmine Brink-Li
P.O. Box 26051 Churchill
Mississauga, ON  L5L 5S0
Canada