Travel :: Roadtrip Packing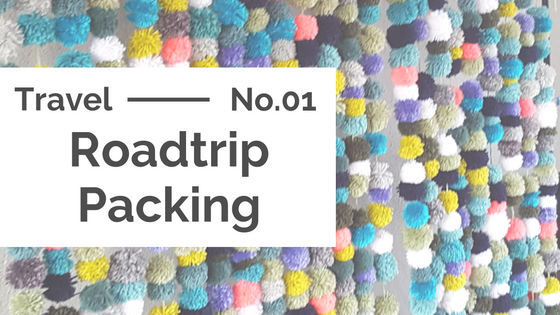 It's a little crazy to think that this week I'm headed on vacation, but here we are.
The best thing about road trips are that I don't need to worry about a bag size or weight limit. We can bring whatever we want, and whatever we need. Although, I'm packing a suitcase just in case Andrew decides to send me home on a plane.
Andrew and I are hitting the road for 18 days, going across Canada. It's going to be such a fun, jam-packed trip, so what am I bringing?
Pretty much my whole summer wardrobe, because looking at what I want to wear on a regular basis is pretty slim now. So while I was out running errands, I grabbed a whole bunch of just basic tees from Wal-Mart for myself and Andrew. Andrew is the worst with clothing. He always wears his nice things to work and then gets paint or something on them. Instantly ruined. So I grabbed him a whole bunch of tees, a sweater, and tried to find him some shorts but no dice.
So let's take a look!
I'm definitely the kind of girl that re-wears clothing, especially while on vacation, and I like to think that I'm a fairly light packer? This time around it's a little more just because I need to bring things for the wedding.
Basics
As mentioned above, I bought a lot of tees. I've been on the look-out for some good graphic tees, but haven't really found any that caught my eye. So basic black and white! I was also keeping in mind that I want to be able to use these for work, not just this vacation. I'm also minimizing the amount of different colours in my wardrobe to make laundry easier too…
I've decided to bring only flats in terms of shoes… I haven't been wearing heels lately, and I don't want to kill my feet!
Bachelorette/Wedding
These are the fancy things that I'm bringing for the bachelorette party and the wedding. As I'm part of the wedding party, I got my dress a while ago, and have to match with the other 2 ladies. It's actually quite a pretty dress, and wasn't crazy expensive so we were all happy with that. I absolutely can't wait to party it up with these ladies – it's been way, way too long. I'm probably the most excited for the getting ready together part.
I'm bringing a couple bachelorette party options, because I don't know how "fancy" everyone is getting, or how hot it's going to be.  It might be a dress kind of night, or jeans and boots… We'll see!
---
Yes, I am packing my significant other's bag. Any one else do that? Please tell me I'm not the only one.


---
---