Health :: Diet and Exercise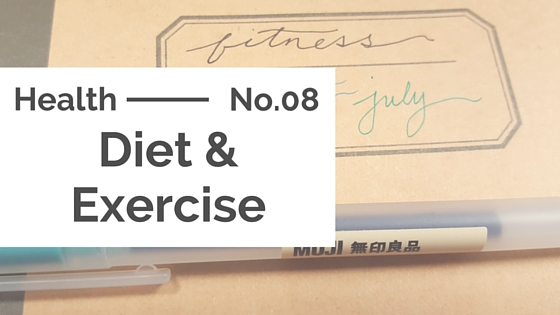 I've fell off the exercise bandwagon about a year ago, and I'm finally getting around to changing the way that I eat and adding exercise back to my health regime.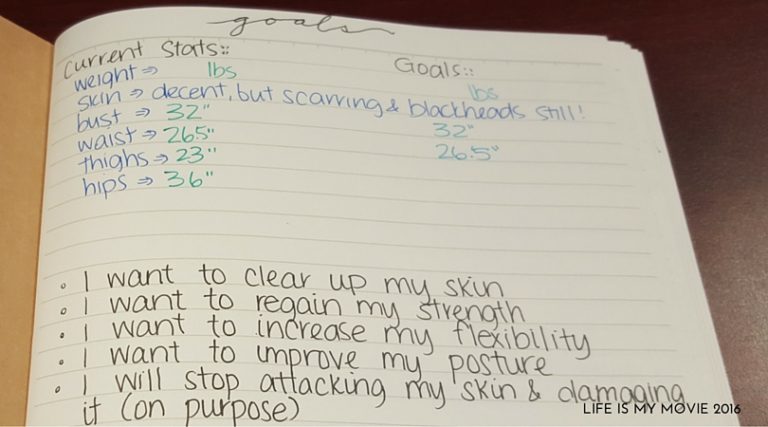 I got a copy of the Acne Diet to read and review (and I'll (hopefully) be doing a vlog about it), and I've just been procrastinating about getting my life in order. I've been putting off taking pictures to chronicle the change with my body, and I need to start exercising and eating better. This time around, I'll be doing a 4 week health diet (which is cutting out a lot of good stuff) and I'll be chronicling it better. Incorporating exercise (daily!!) to this will also help me out.
In terms of diet, I'll be cutting out:
Sugars
Starches (for the most part)
Dairy
Processed foods
For exercise, I'll be following:
Yoga
Weight lifting (free weights)
Cardio
Barre Sculpt/Blogilates/Valkyrie Rep Set
Tai Chi?? I haven't signed up for it yet… But it starts in July!
I'm hoping that this will help clear up my skin, and of course, make me stronger and fitter. I'm almost halfway through the first 2 weeks, and I'm finding it fairly easy to stick with, as well as being inspired to continue using it. I started the fitness portion this week, and so far so good. I'm extremely out of shape so I've yet to actually make it through an entire exercise session without dying, but progress!! I'm hoping that in 3 months I'll be able to see results, just in time for bikini season to be over!
I'm loving my fitness log set up though – makes it so easy to keep up with it.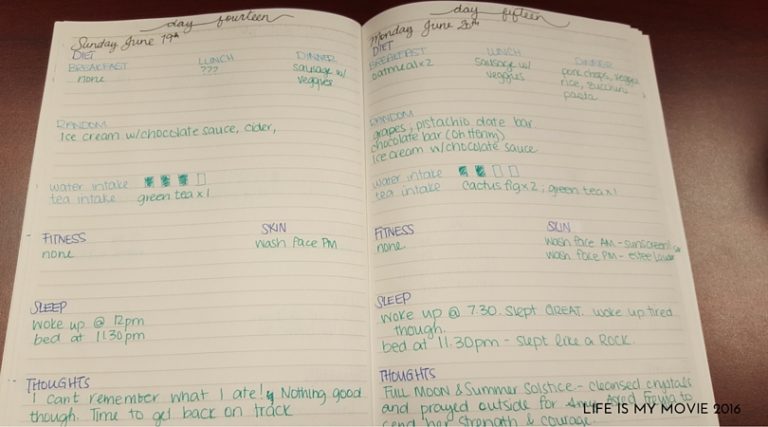 The biggest challenge will be keeping it up, and not slacking at all! I'm determined this time, and I'm tired of not being fit anymore. Here's to mid-year motivations!


---
---