Books :: Spiritual Wish List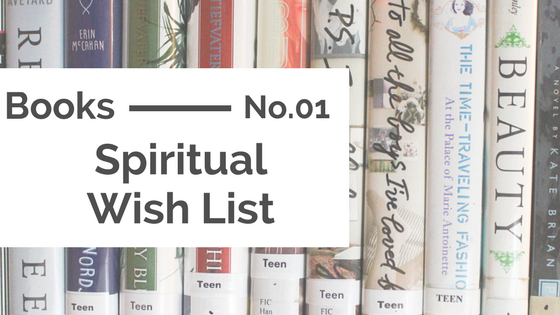 *This isn't sponsored in any way! I just am wishing for these books. 
I've been on a crazy spiritual wish list reading binge again, and I've got some amazing looking books sitting in my shopping cart.
A couple of them are pre-orders, and I'm truly excited for them. Others have been out for a bit, and have been on the radar but just didn't seem like I could justify the expense at the time.
BUT while I can't justify the expense this month, they are going on my budget for next month. Pretty much as long as I order them before the pre-order dates I'll be good! Look at me, buy one pre-ordered book, and now I'm lining up to get them!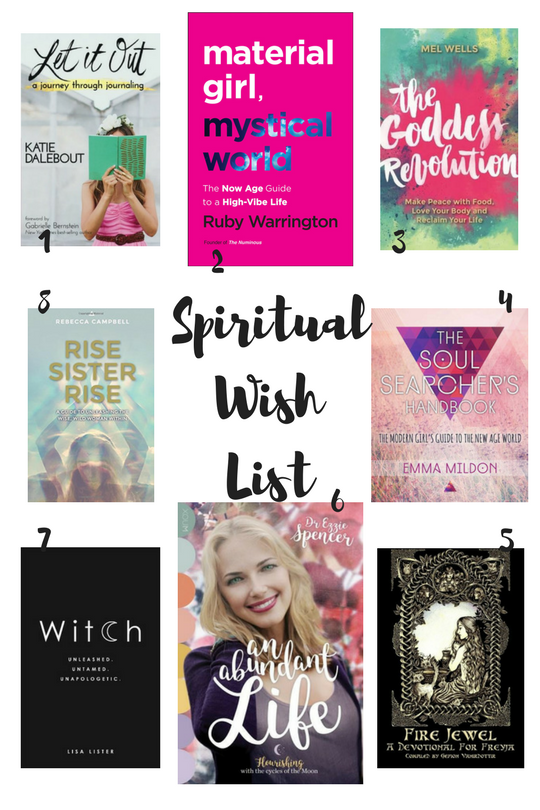 1 // 2 // 3 // 4  // 5 // 6 // 7 // 8
For the pre-order books:
They're offering a lot of extra goodies if you purchase through a specific retailer (which is why I'm shopping with Amazon this time around).
Pre-order to get:
– The Cauldron Conversations
A 48 page downloadable 'zine (because the riot grrl in me has NEVER died) featuring interviews, insight and magic with some of my  most favourite witches including: Jenny from Root & Flower.co.uk, Gottesss + PJ Superior.
– Wake The Witches Workshop + Full Moon Ritual
An online 2 hour LIVE Wake The Witches full moon ritual + workshop on May 10th 7.30 pm UK time (don't fret if you can't make it live, there will be a recording) that will wake, shake + fortify the witches. I'll share from the book, I'll do a Q+A and we'll make practical, yet potent, magic together. Black pointy hat totally optional.
Pre-order to get:
– Access to an exclusive one-hour DHARMA SCHOOL webinar with me—with coaching and LIVE Q&A to help you discover your dharma.
– An exclusive MISSING CHAPTER on how to work with Angels & Spirit Guides.
– One-month FREE membership to MOON CLUB (includes astro-coaching PDF for the month, a LIVE Moon Mystic Q&A, a LIVE Full Moon Ritual, a LIVE coaching call, and a bonus LIVE workshop).
This one's only available in Australia and New Zealand at the moment, with a worldwide release date of Spring 2018 –  I don't know if I can wait that long!! You can get it shipped immediately from Australia, but I'm not sure how much it costs. She had some amazing looking tours around Australia, which had some pretty awesome looking VIP bags, so it might be worth waiting until she tours North America!
Not sure if she'll have awesome goodies for the pre-order crowd, but she has some awesome freebies on her site!
---
Also, Gala Darling and Emma Mildon (I believe) are currently writing new books as well – you can bet I'll be on top of those when they get released! Also, if you are interested in purchasing any of these books, Amazon is on Ebates! Why not earn some cash back from your purchase? Feel free to use my referral link to get signed up!
Any of these books spark your interest? Any other books that I should be checking out? Let me know!
J x
---
---