Beauty :: Beauty With A Twist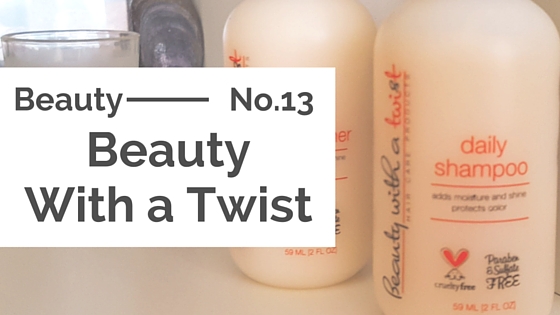 *I received these products in exchange for an honest review. All opinions are my own.
Beauty With A Twist. Have you heard of them?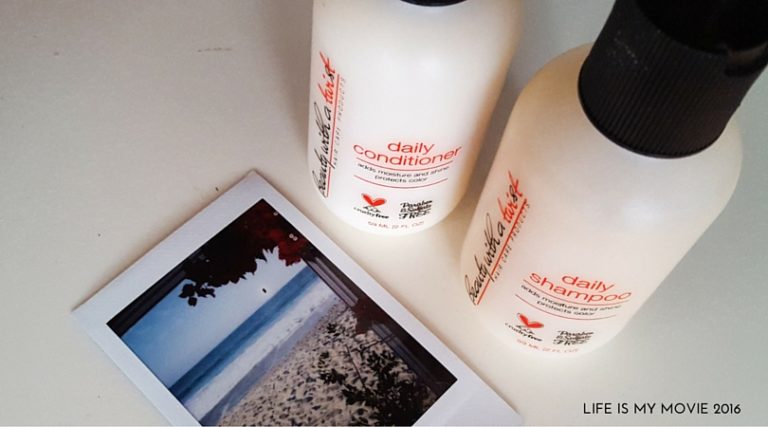 They're a US based company in California, and they have a line of hair care products. They recently sent me their shampoo and conditioner to try out and review, and I was so excited for this to arrive!
I was really excited about this brand and product. They don't test on animals, and are completely cruelty-free. They support the Beagle Freedom Project, which means that they donate a portion of their proceeds to help get rid of animal testing. AND it was good for colour-treated hair, a HUGE bonus for me since I've never stopped colouring my hair, and really need to take better care of my colour.
When it arrived, it was definitely appealing in regards to packaging. I loved the fact that they had an Instax photo of a beach in California (it's now on my fridge and making me want to go to LA stat). The product smelled amazing, like a pina colada. I was so excited to use it!
Unfortunately, I used the product twice, and didn't really think anything of it, but when I went to my mom's to get my hair done I asked her to check out something where my undercut was. It felt like I had some acne, or clogged pores pop up (gross, but I couldn't see back there!) and it was a little bit itchy. Well, turns out I was allergic to the product (as it was the only thing new to my hair routine), and what I was feeling were hives.
I'm not sure what about the product I was allergic too, but once I stopped using it the hives went away and my skin calmed down. The only thing I can think of that I was allergic too was the fragrance, but I'm not 100% sure. It is quite unfortunate because I did like how it made my hair feel. The shampoo got it clean, and the conditioner made it feel soft and silky. Great products that just didn't agree with my skin.
Overall, I would give them a try. They're available online here and here for $18.00 and you can find them on social media.
---
Have you heard of them? Let me know what you thought, and if you'll be giving them a try!


---
---