Books :: Daughter of Smoke & Bone Trilogy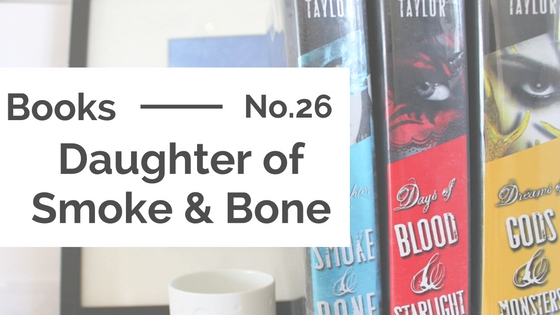 Daughter of Smoke & Bone. Something about the covers just grabbed me, and I devoured this series.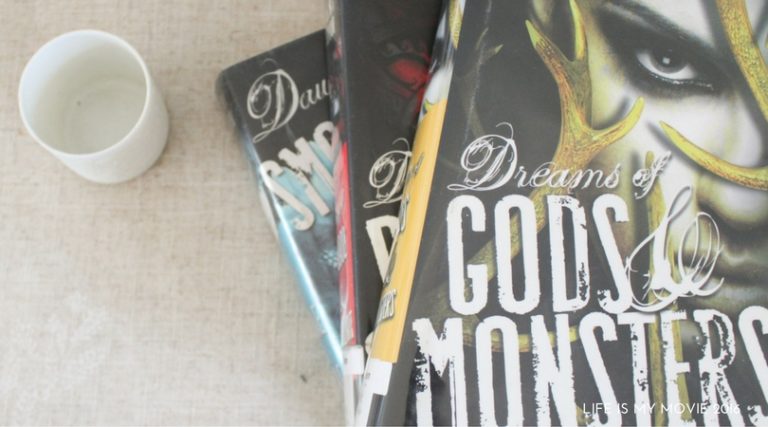 I first saw the Smoke & Bone trilogy in the library, but they didn't have the first one. So I placed it on hold, and took all the books out at once. There was a moment of indecision on whether I should just take the first one and then come back but I'm so glad that I went with my gut and took them all out at once.
I read all of these books in a weekend. Practically one day. Yes, I stayed up pretty late to finish them on the Saturday but they were so good, and so worth it. #noregrets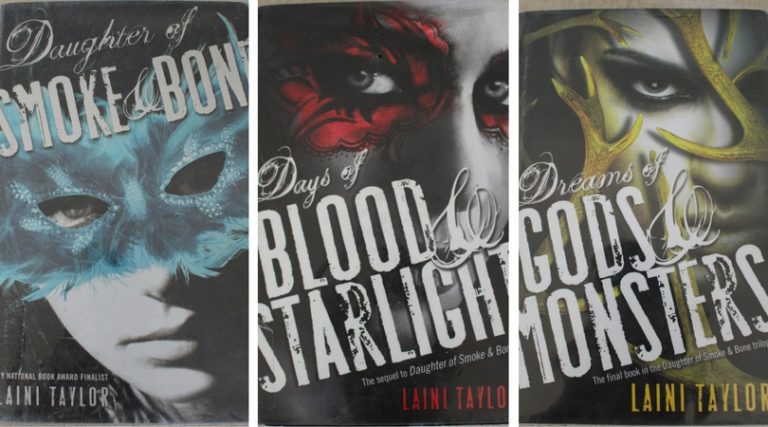 Daughter of Smoke & Bone
The series starts off with Daughter of Smoke & Bone, and you're introduced to Karou. You think she's just a "normal" 17 year old, but she has some strange habits. She has no idea where she came from. She lives on her own, goes to art school in Prague, but calls monsters her family. She knows that magic is real, and her part time job is collecting teeth for wishes. When her 2 worlds collide, she's thrown into a war between angels and monsters (chimaera) and the love story between her and an angel that will forever change the world. AH that sounds so cheesy but it's so good.
Days of Blood & Starlight
In this one, Karou remembers everything about her past, and her love with Akiva (which is what killed her). But Akiva wants to redeem himself, and never stopped loving her. Karou sides with the chimaera and helps build the army they need to defend themselves against the angels. She's torn between her love for Akiva, and the past guilt of betraying her people for him once before. But there's something that even the angels can't remember about their past – and their forgetfulness is going to come back and get them. It's not as complicated as I'm making it sound. I swear. She does throw a bit more magic into it, and you find out where and what Akiva is.
Dreams of Gods & Monsters
The thrilling climax to the trilogy. Will everything work out in the end??! Without going through too many spoilers, the ending was definitely satisfying and I'm sooo pleased with it. All the loose ends get wrapped up nicely, and it's nice that it doesn't leave you hanging for more.
---
I won't lie, reading them in such quick succession has blurred some of the lines together. I'm not 100% sure what happened in what book anymore. But I would definitely re-read this series again, and it's a worthy addition to any bookshelf. Definitely a little bit older of a teen book, as it deals with death and some trigger moments, but it's definitely fantastic.
Will you be checking these out? You should!


PS. Don't forget about my MUJI Back to School giveaway! Enter here, just a couple more days left to enter!!
---
---