Books :: Donna Russo Morin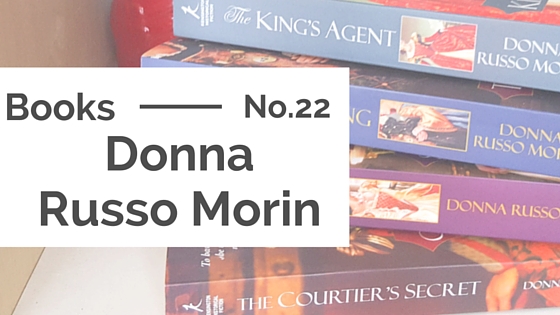 Author Spotlight: Donna Russo Morin
I'm such an avid fan of historical fiction, that I remember browsing the bookshelves at my local Chapters (now Indigo) and my eyes landing on The Courtier's Secret . I read the back and knew that it would be coming home with me.
Back when I first found the book, Morin was a fairly new author. It was her first published book, and she had had a successful career as a model, as well as acting, marketing and advertising. It seems so long ago that I first picked up her book.
Historical Fiction Novels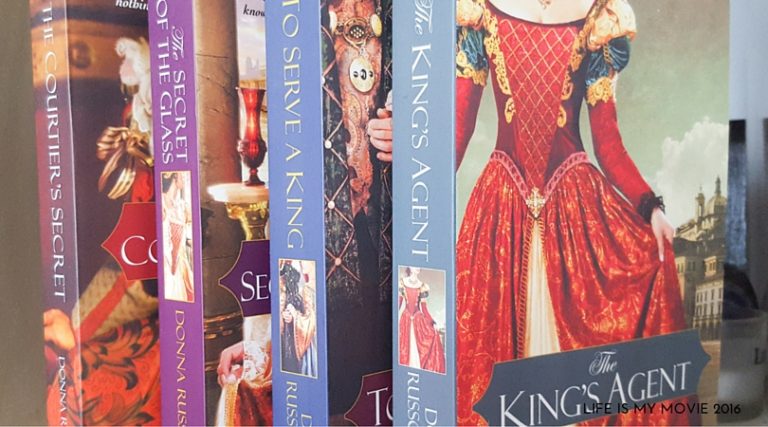 Her first books were all standalones, and based in different parts of history. Italy, France, England. SO good!
The Courtier's Secret – French history. Three Musketeers. Gender-bending and a romance? Sign me up! I devoured this book, and it's one that I consistently read over and over! This one got me
The King's Agent – This one was probably the most confusing of all her books. I think like I need to re-read it again, because I really didn't quite catch it the first time. This one wasn't quite as historical as the others (although still set in a true historical era), this one had a more fantastical base. I'm still a little confused at how it all wrapped up. Might have to read this one again this week.. as it's now starting to bother me.
The Secret of the Glass – Set in Murano, Italy it tells the story of a woman who's learned the secret to making the glass that they are famous for — even though it's forbidden for women to work with it. Intrigue, romance, all wrapped up in lovely writing and gorgeous description. After the Courtier's Secret, this would be my 2nd favourite.
To Serve a King – During the rocky times between England and France, a young girl is raised as a spy and assassin and told that the King of France is her enemy. I enjoyed this one too, it was an interesting twist, and of course, yay for romance!
Portrait of a Conspiracy *New series* – I haven't read this one yet. It's currently in my shopping cart to purchase. I'm so excited that she's making a series though. Once I've read it, I will do a review! It's going to be a part of Da Vinci's Disciples series. Which means MORE BOOKS.
One of my favourite things about her books is obviously the fact that her heroines are always that. While they might not have control over their lives due to the time of the era and where they live, but they try to make the best of it and are extremely rebellious (within reason). Even if they know that the circumstances of their lives are strictly dictated, they are desperate to somehow change their fates.
---
You can find out more information about Donna Russo Morin and her series on her social media (Twitter/Facebook) and her website. Have you read any of her books? Which was your favourite? Any suggestions for authors to spotlight? Let me know!


Want More? How about these posts?
---
---