Life :: Holiday Baking
'Tis the season for holiday baking! Gingerbread! Sugar cookies! All the yummy spices that are associated with Christmas.
Last year I don't think I did any baking. While I was more Christmas oriented, I wasn't in the baking mood I don't think. Although last year I was able to put together my Christmas card swap… But that's off topic.
This year I've already made sugar cookies, gingerbread, and I decided to do a spice cake as gifts instead of buying anything. Especially for people that I have no idea what to buy for. Every year I (usually) make cinnamon buns for Christmas brunch, and this year I decided to prep them early so I can just pop them in the oven to warm up as oppose to getting up early to make them.
Let's start with the sugar and gingerbread cookies, shall we?
I have no idea where my go-to recipes for these are so I delved into the world of Pinterest to find a recipe for both these cookies. Gotta love Pinterest. For sugar cookies, I tried the recipe found on One Little Project and they turned out pretty awesome. My only thing is that I rolled them a little too thin so they weren't as soft as I like them, but they made for some delicious linzer style cookies (with a little bit of raspberry jam).
The gingerbread cookies I got the recipe from Cleverly Simple. The only thing that I did differently was that I don't believe I used blackstrap molasses. They did turn out deliciously! I would definitely recommend this recipe. Now I just need to decorate them a little bit!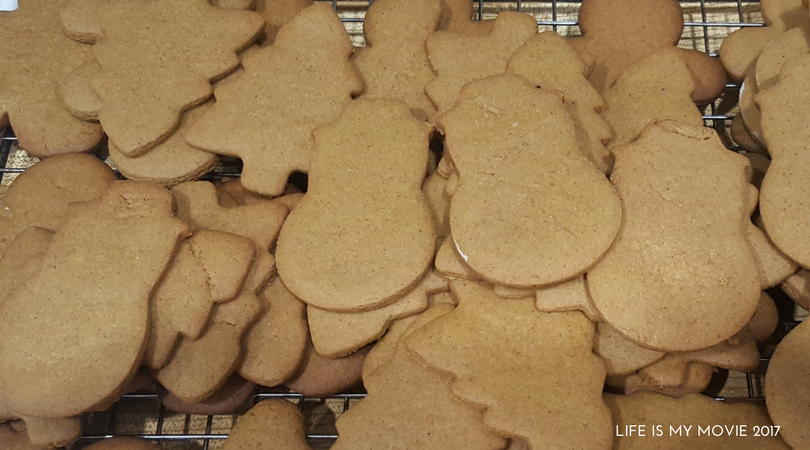 Someone say cinnamon buns?
I love cinnamon buns for the holidays. They're probably one of the things that are a "must-have" for my Christmas morning. For the past couple years I've been using Nigella Lawson's recipe for Norwegian cinnamon buns, but this year I decided to switch it up a bit. This year I decided to use her Schnecken, which is the German style.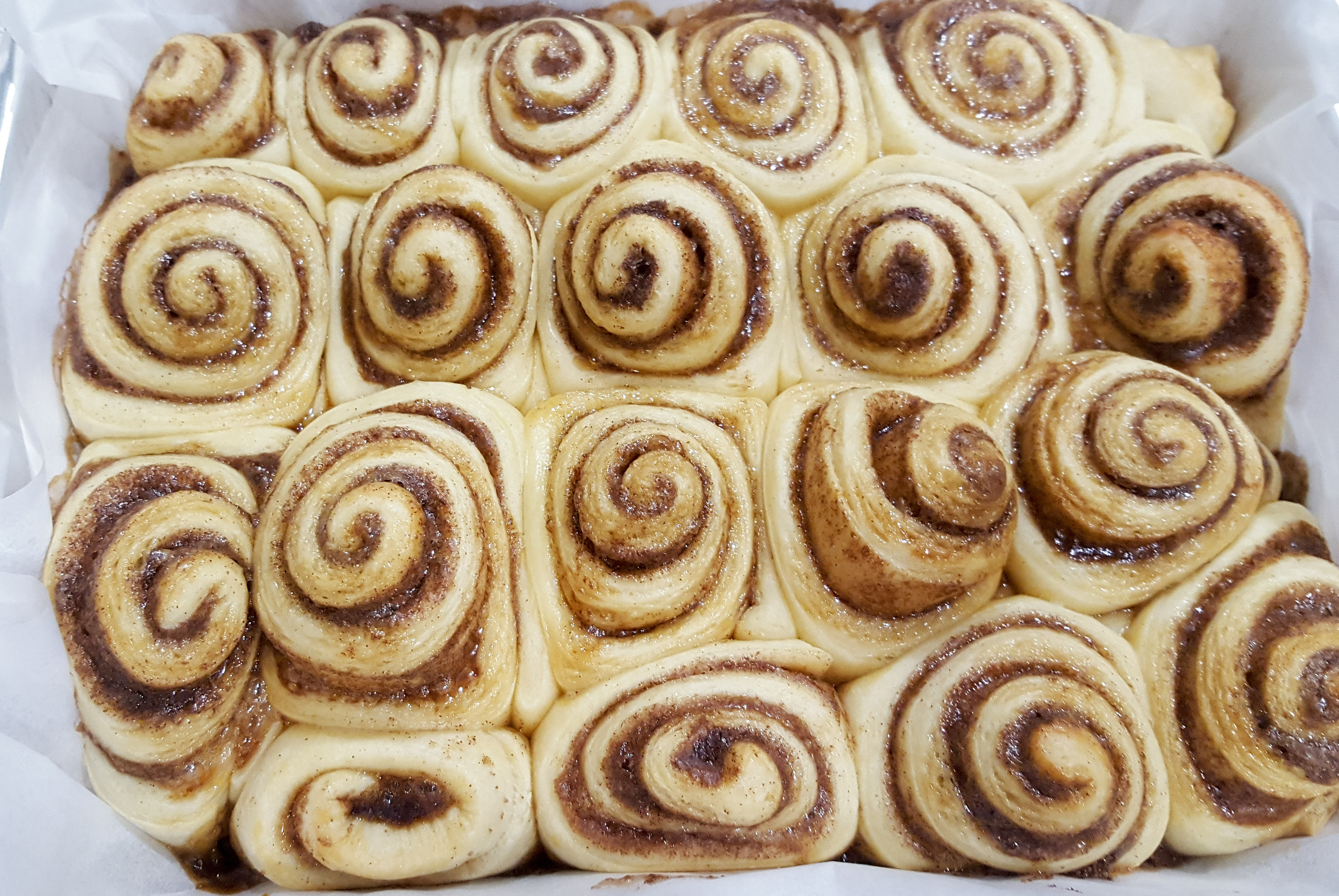 I'm not sure if these have bumped out the Norwegian style, but they are good. I had a real fight with the yeast though, so that might have been the issue. I'm definitely going to retry them, but they did look and taste yummy. I prebaked them and then froze them, which actually worked out well too (also why they look a little pale in the picture). I think I'm going to make more and freeze them so that I always have homemade cinnamon rolls ready for the oven.
I never put on the icing on them but that's just my personal preference (I'm also pretty lazy when it comes to making icing).
What do you love to make during the holidays?
J x
---
Schnecken Recipe – From How To Be A Domestic Goddess by Nigella Lawson
for the dough:
3-1/3 cups bread flour
3 tablespoons cup sugar
1/2 teaspoon salt
1 package (1/4 ounce) rapid rise yeast or 1 tablespoon fresh yeast
1/3 cup unsalted butter
1/2 cup plus 2 tablespoons milk
2 large eggs
for the syrup:
1/2 cup plus 1 tablespoon unsalted butter
2 tablespoons turbinado sugar
4 tablespoons maple syrup
3 tablespoons light corn syrup
about 1 cup walnut or pecan pieces
for the glaze:
1 large egg
2 tablespoons milk
for the filling:
3 tablespoons sugar
1/2 cup demerara sugar (brown)
1 tablespoon cinnamon
Combine the flour, sugar, salt, and yeast in a large bowl. Melt the butter in the milk – use a microwave and a measuring cup for ease – beat in the eggs and stir into the dry ingredients to make a dough. Knead for 10 minutes or for 5 minutes with a dough hook. When it's springy and satiny, form it into a ball, put into an oiled bowl, turn to coat, and cover with plastic wrap. Leave in a warm place for 1 hour or until doubled in size.
Using an electric mixer, start on the syrup: beat the butter until soft and smooth and add the sugar, still beating. Beat in the syrups and then divide this mixture among the muffin cups. Top with the walnuts, about a tablespoonful in each sticky-based waiting cup.
Preheat the oven to 350 degrees F. When the dough's ready, knock it back, knead once or twice and then roll out to a large rectangle, approximately 24 x 12 inches, with the long side nearest you. Beat the egg and add the milk. Glaze the dough, using a pastry brush to paint or just your fingers.
Mix the filling ingredients in a little bowl and sprinkle onto the dough. Now, roll up from the long side and away from you, carefully and firmly (though not too tightly), keeping a firm sausage shape.
Cut into 12 even slices, and lie each slice spiral-swirly cut side up, on top of the nuts and syrup in the muffin cups.
Leave to rise for about 20 minutes and when they're risen and puffy, put into the oven and bake for 20 to 25 minutes, by which time they should be golden and cooked: crisp in parts, voluptuously gooey in others.
Place the roasting pan or baking sheet on top and turn the whole thing the other way up (You will need oven mitts and a degree if caution for this). Remove the muffin tray and dislodge any nuts that are still stuck in it, adding them, along with any residual syrup, to the upturned buns.
Makes 12.
Want More? How about these posts?
---
---