Life :: Grocery Delivery with Wal-Mart
I've finally taken the plunge and made an online grocery delivery.
Something that I've been wanting to try ever since I've had Kaiden is grocery delivery. I've been a little wary because I like choosing my own produce. But you know how easy this makes it with a baby? If I can't get someone to come with me? Or he's being fussy but I desperately need the necessities and Andrew just happen to be out of town and can't bring anything home?
That's actually something that is happening when I placed this order. It's frigidly cold outside (talking still the minus 20's) and Andrew is out of town for work (headed to another cold place – Edmonton). So while I'm hibernating inside with the baby, I'm placing grocery orders online.
I had an order to place with Wal-Mart, so I decided that I would start with them for grocery delivery testing. In my area, I have access to Wal-Mart and Longo's (Grocery Gateway) in terms of large chain grocers. Instabuggy is also available, but has the highest delivery charge, while Loblaws (Instacart) is not available in my area (yet).
So how did it go?
Well, I do have to say that it was quick. I ordered on Friday night and I was able to pick a time slot for the next day. Delivery is $9.95 flat rate, which seems pretty standard across the board. Wal-Mart sources from a third-party delivery service so I can understand the fee. Everything that arrived, arrived in good condition. They did arrive on time as well – I chose the 7 to 8 pm time slot, and they arrived at 7.05pm.
The one downside is that I didn't receive everything that I ordered! I was missing what would equate to be one bag. I didn't call Customer Service right away, as I was hoping that maybe the guy would notice and come back to drop it off but no such luck. I called Wal-Mart in the morning to see what could be done about it.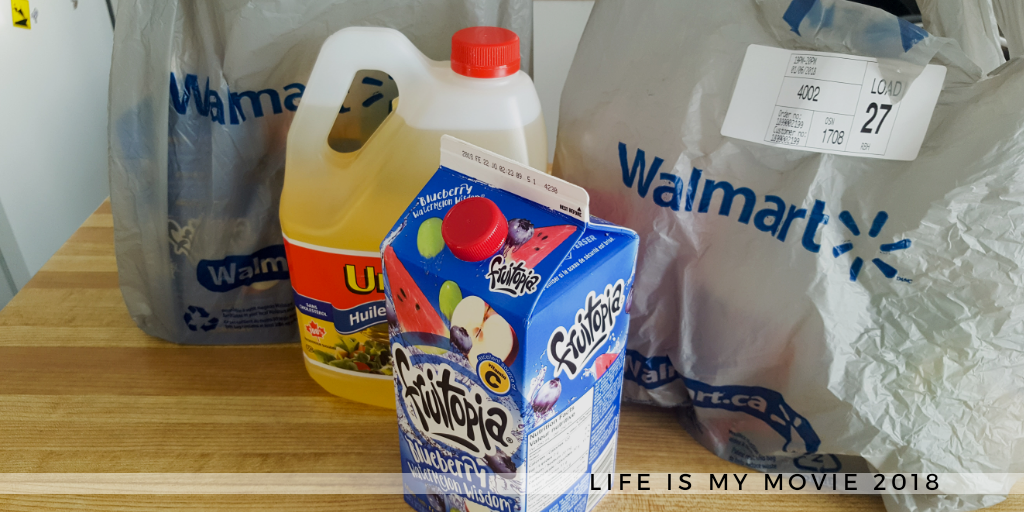 I was surprised that my order was given to me in plastic bags. A suggestion that I would have for this service is to box them instead, that way it would help cut down on the chances of missing a bag. Plus, there was a lot of wasted bag space – some items were alone in the bag. I had an order for 22 items (not all heavy items either) and had 8 bags.
Overall?
I think that I would try delivery again to see if it was just a one time mistake, and if it warms up I'd even be interested in trying out the pickup. Wal-Mart's customer service was great – no questions and no fighting to get my money back. Kind of sucks that it means that I'll have to reorder them at some point, but I guess that just means I'll be trying another one sooner!
I think that I'd like to try Grocery Gateway next though! What do you think of grocery delivery? 
J x
---
---