Beauty :: My Magic Mud Toothpaste

Charcoal toothpaste. I'm sure that a video for it has popped up on your Instagram feed at some point while scrolling through.
I won't lie, it definitely sounded interesting so when My Magic Mud reached out to me I didn't hesitate to say yes! It's an interesting concept that activated charcoal will whiten and clean teeth, but it works!
It's definitely something different to see your teeth all black while brushing, and it isn't the cleanest for the bathroom sink. It's also weird that it doesn't "foam" while brushing, but it's easy to see where the product is on your teeth!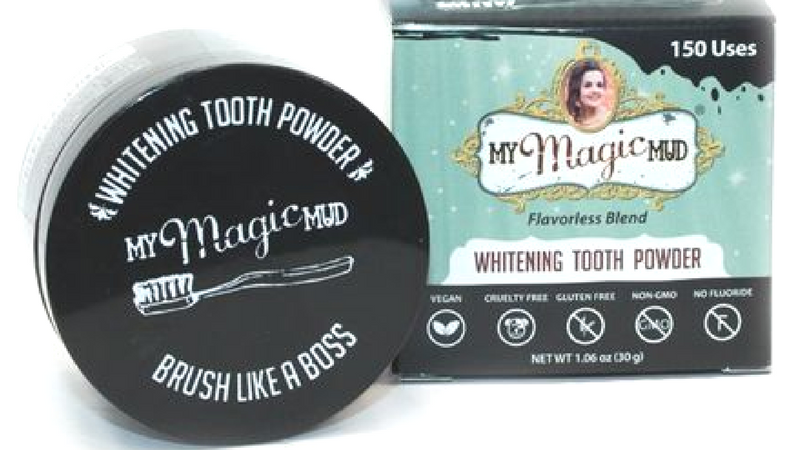 Another awesome thing about this toothpaste is that it makes you brush your tongue since it gets black as well. Now that Halloween is over and I'm eating candy like it's my job (since I'm home all day) it's nice to have something that is able to do the hard work without any chemicals. I also have sensitive teeth so it's awesome that this covers whitening, sensitivity, and is gentle on enamel. I'm a chronic grinder so being kind to my teeth is not in my vocab.
Overall, I'd definitely add this to my routine. I enjoy the fact that it's flavoured and has ingredients that you can pronounce. The only thing that would be a bit of a deterrent would be going to a speciality pharmacy since it's not in big chains in Canada.
You can get this online (retailing $9.99 USD), or use their online store locator to find a store near you.
Would you ever brush with charcoal?
J x
---
Disclaimer: This post features product(s) sent for editorial consideration. All opinions and thoughts are my own.
---
---
---