Beauty :: Joe Fresh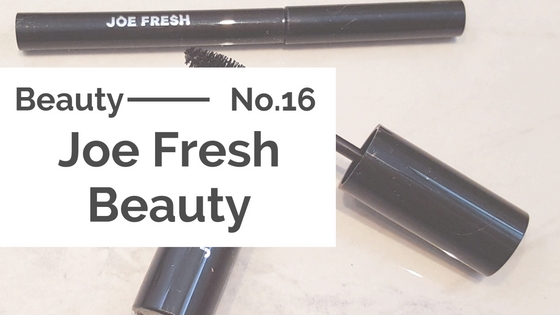 Oh Joe Fresh. First you brought us cute, affordable clothing. Now you bring us affordable make up.
It was extremely difficult to not run out and purchase everything when I was in the beauty aisles of Real Canadian Superstore. But I was good, sticking to my budget and my shopping list. I only purchased the loose powder, as I had run out. I decided this time that I was going to go with a loose powder instead of pressed. The one thing I will say about loose powder is that it gets everywhere (which drives Andrew insane). Not that pressed is that much better, especially when your cat decides he doesn't like it on the counter anymore and smashes it…. but sometimes it just feels really wasteful.
That being said – I truly enjoy the ease of application with loose powder. Joe Fresh's loose powder is probably one of my favourites. It cuts out sheen for the day of work, and it's light and doesn't make my skin feel heavy with the feeling of makeup. The container is in the trademark Joe Fresh orange, and also very easy to use.
But I think the surprise win is when I ran into Shopper's Drug Mart and noticed that they're stocking Joe Fresh products. I finally decided that my eyeliner was truly giving up the ghost, and it was time to replace it with a new one. I should probably use/replace my eyeliner more often, but I was so in love with the one from the Netherlands that I was loathe to get rid of it. So, I was running into Shoppers Drug Mart to check my PO box, when I noticed the new Joe Fresh section. As I do a sharp detour to check out the selection, I'm deciding what products do I actually need vs what is available.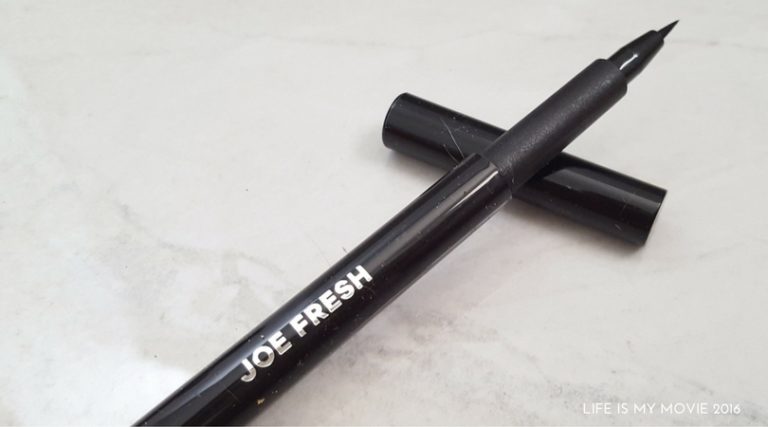 I picked up the eye liner (because I only use pen formats now, so much easier to handle) and the mascara. The eyeliner so far is awesome. Applies easily, with little tugging at my eyelid, and has great pigmentation. It's really easy to add more to your line if necessary. Definitely lasting wear as well, unless it's extremely hot and you're rubbing your eyes a lot. But I doubt anything would stand up to that.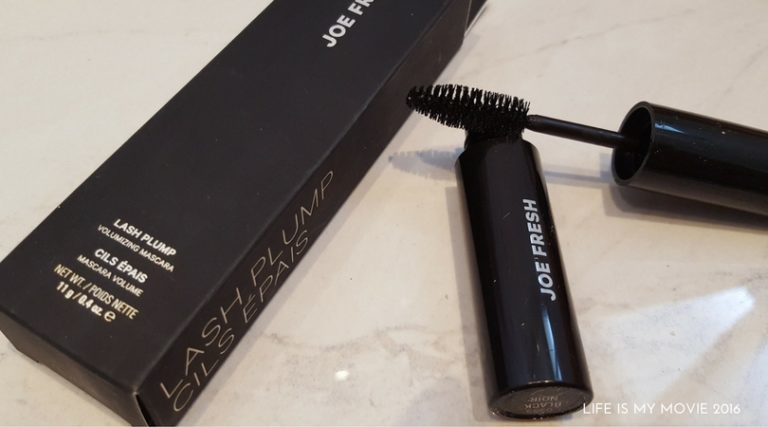 The mascara is good as well. I'm not sure if it's great enough that it'd warrant a rebuy, but it's good enough that I'd check out their other mascara offerings. I decided to go with the plumping one, since I liked the look of the fluffy big brush better. It is extremely hard to make this mascara clumpy! It applies in a thin layer, so thin it almost seems like nothing is coming off of the brush. It's great to be able to layer coats easily to get to the perfect look. It's very subtle which is nice.
---
The Joe Fresh products are available at all Loblaws, Real Canadian Superstores, Joe Fresh, and Shopper's Drug Marts. Have you tried any Joe Fresh products before? What would you recommend?


PS. Don't forget to enter my MUJI Back to School Giveaway! Closes August 26, 2016.
---
---